Secure Bid, Performance & Payment Bonds for Public Construction Projects
Nearly all public construction work in the United States is completed through private sector firms. Generally awarded to the lowest responsive bidder through a competitive bid system, surety bonds are essential in this process. Corporate surety bonds enable government sectors (states, cities, townships, schools, and school districts) to use private contractors for public construction projects, such as parks, freeways, and schools. With secured bonds in place, all parties involved are protected without affecting taxpayers.

Bid Bonds
Bid bond is a prequalification indicating that the contractor is bondable for the performance and payment bond should they be read low or chosen by an Owner/GC/CM that they will enter into the contract and provide a Performance and Payment Bond.

Performance Bonds
Performance Bonds offer assurance that the bonded contractor will perform according to all contract documents.
 
Payment Bonds
Payment bonds offers an assurance that the bonded contractor pays for all materials and labor associated with the documents related to the contract.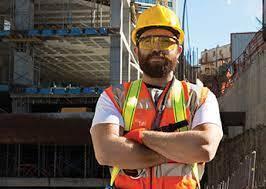 These bonds each require their own specific criteria to be attained. The process can be extensive; however, Construction Bonding Specialists, LLC knows just what is needed to expedite your application. With years of experience, we know the most effective approach to gain a surety you can count on. Our team of experts specializes in helping contractors retain bonds…large or small. We've done it all! Call or visit our website today to learn more.
For more information about our bonds visit our website or call 248-349-6227
At Construction Bonding Specialists, we work with new and experienced contractors to find the most satisfactory bond solutions. As a distinct surety-bond-only agency with decades of bonding experience, we work to discover bond solutions for all types of bond cases ranging from ordinary to challenging. Call us at 248-349-6227 or visit us at www.bondingspecialist.com today.