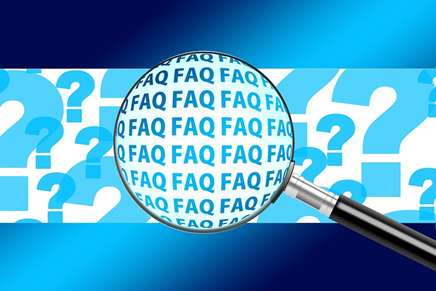 What is a surety bond?
A surety bond is a signed agreement that guarantees compliance, payment, or job performance. Sureties are a type of insurance with a three-party contract in which one party (the surety) guarantees the performance of a second party (the principal) to a third party (the obligee). Surety bonds written for construction projects are called 'contract surety bonds;' otherwise, they're known as commercial surety bonds.
Who is the surety?
A surety is an insurance company or surety company licensed by a state department of insurance that guarantees the performance of a principal. If the principal fails to act as promised, then the surety is liable for losses sustained.
Who is the principal?
The principal is the person or entity who purchased the bond. In construction, the bond is given to the contractor or subcontractor who undertakes the obligation to perform the job as promised. The surety guarantees the principal's responsibility.
Who is the obligee?
The obligee is the individual or entity with whom the principal is contracted. In construction, the obligee is the project owner or the primary contractor. Often the obligee is a local, state, or federal government organization.
What documents will I need to get bonded?
Completion of a Contractors Questionnaire
Fiscal Year End Business Financial Statement for the Contractor and all subsidiaries and affiliates for the last two years
Current personal financial statement for all owner(s)
Current work on hand schedule
Current bank reference letter
Resume of all key employees
The current insurance certificate naming Construction Bonding Specialists, LLC as a certificate holder
For Bid, Performance, or Payment Bonds – the following items are also required:
Contract Bond Request form: Contract Surety
A copy of the underlying contract and bond forms for our review
What factors does a surety consider in the underwriting and prequalification process?
Obtaining a construction bond is more like getting bank credit than purchasing insurance. Surety underwriters perform a thorough and detailed process to review and evaluate the financial documents submitted. They also consider factors such as the risk under the specific contract for which the contractor seeks a bond, the contractor's entire work portfolio, past performance, experience, operational efficiency, managerial skills, business plan, and reputation for integrity. Different sureties will weigh varying factors during the underwriting process, but almost all will consider the following factors:
Financial capacity
Net worth
Cash flow
Assets
Credit score
Work in progress
Work history, including expertise and experience
The banking relationship
The nature of project to be bonded
The character of the contractor
BONDS ARE ALL WE DO!
For more information about our bonds visit our website or call 248-349-6227
At Construction Bonding Specialists, we work with new and experienced contractors to find the most satisfactory bond solutions. As a distinct surety-bond-only agency with decades of bonding experience, we work to discover surety solutions for all types of cases ranging from ordinary to challenging. Call us at 248-349-6227 to learn more.
Written by the digital marketing team at Creative Programs & Systems: https://www.cpsmi.com/